Boise Car Transport
Learn more about AMPM's Boise car transport services here!
Boise is the capital of the state of Idaho. It is also the largest city in the state. Its estimated population in 2016 was 223,154 residents. It is often considered the cultural center of Idaho. Also, the landscape is quite scenic, which many residents appreciate. The cost of living is pretty low. It attracts newcomers to the area, which brings more business to Boise and creates more jobs.
The climate is quite pleasant in Boise. Summer is warm and dry. Meanwhile, winters are mild. Still, they can be stormy and cloudy.
The pleasant weather makes Boise a great place to see all kinds of fun sights! For starters, The Zoo Boise is a great place to spend a day with your family. Or, you can visit the Bogus Basin for skiing, snowboarding, and more.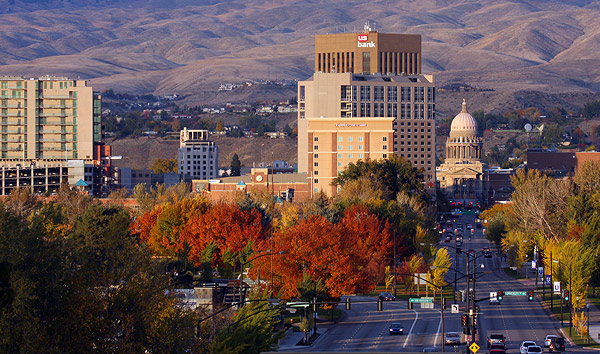 AMPM Boise Car Transport
Moving to Boise? Then, you'll probably need help with car transport services as well. AMPM Auto Transport is always here to assist you with all your car shipping needs. We can ship any vehicle to or from Boise at an affordable rate. And, we promise the highest quality of services from our team members and drivers! AMPM works with the most skilled drivers. They know how to handle medium and heavy duty vehicle shipping. The treat all the vehicles just like their owners would. Rest assured, shipping with AMPM is totally safe and secure.
For the most convenient service, we always ship door-to-door. If your street is unavailable for our truck, we'll choose another place that suits you best. At AMPM, we always do our best to make your Boise Car Shipping convenient and hassle-free.
Among our Boise Car Transport services:
Expedited Car Transport
Open Car Transport
Enclosed Car Transport
Exotic Auto Transport
Boat Transport
Commercial Transport services
Dealer Car Transport
And many others!
Some of our Boise Car Transport Routes:
From Los Angeles to Boise
San Jose to Boise
From San Diego to Boise
Phoenix to Boise
From Reno to Boise
And a lot more!
If you have any questions about our Boise Auto Transport, just call us! Our agents will be happy to explain everything to you and help you choose the best options.