Enclosed Car Transport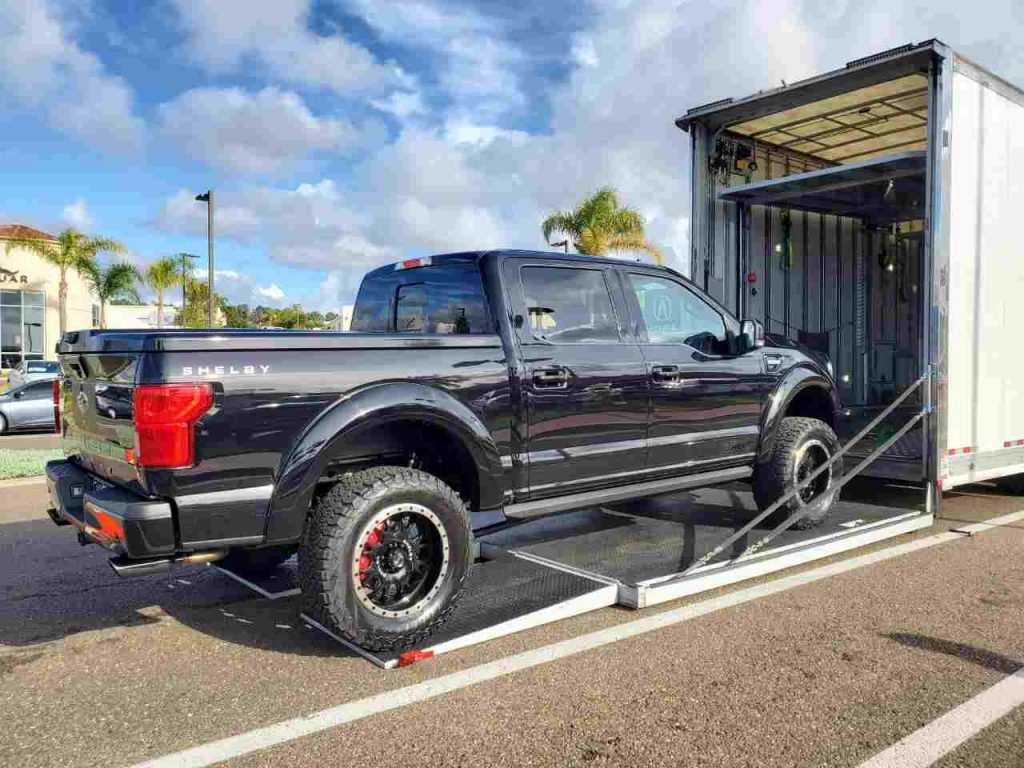 Enclosed car transport means that the vehicle is going to be transported in an enclosed carrier. It also means that the car will be in the exact shape as it was upon pick-up. That's an AMPM guarantee! After all, we've earned our reputation on safe, secure and prompt car shipping.
AMPM Auto Transport advises you to use this service for your exotic, sports, classic and collectible cars. It's also the ideal choice for vintage or luxury cars. Enclosed car transport is the closest you can get to 0% risk of damage. Simply put, if you cherish your vehicle and want it to arrive at your destination safe and secure, this is the best option.
Enclosed Hot Shot Service
AMPM Auto Transport offers special Enclosed Hot Shot Service. When choosing this option, your single luxury, classic or vintage car will be delivered in a private, enclosed trailer. This kind of service is truly a luxury service for your single car. Customers looking to ship exotic or vintage cars may prefer this option.
This option ensures the best protection for your vehicle. You can rest assured that the entire vehicle will be under full insurance coverage. No extreme weather or road debris will impact your car when you choose this service. This method may be more expensive than open car transport, but it guarantees 100% security for your car – and it's still cheaper than driving yourself. Let us help you take care of all your shipping needs.
Special enclosed trailers are suited for this kind of transport. These trailers have a specific purpose, which is to load low clearance cars. This is great for loading vehicles such as sports cars without any risk of scratches or other damages.
Contact us at AMPM Auto Transport today to speak to one of our friendly live agents.