Exotic Auto Transport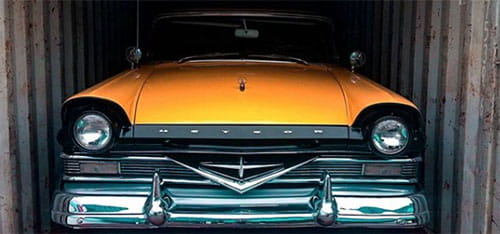 Auto-shipping is becoming more and more popular. Not only is it convenient and saves time, but hiring a company to move your vehicle is safe and affordable. Shipping saves you the hassle and time as well as keeps you out of harm's way by having to drive your own vehicle over a long distance.
Nowadays you can transport any type of vehicle so there's really no excuse to drive your vehicle to its new home where ever that is across the country. With exotic cars, it makes even more sense to hire a vehicle shipping company. This way you don't dare jeopardize the health of your prized vehicle. The key is to partner up with a company with experience and the know-how to deal with luxury cars.
Exotic Auto Transport with AMPM
If you've got a prized vehicle you absolutely don't want to trust the shipping of it with just anyone. After all, your exotic vehicle is easily one of your most beloved possessions so you don't want to just hand it off to some random company that comes up on the internet. The key is to partner with a company that has a proven track record. Not only that, you want to make sure the staff is highly trained and possess the necessary expertise to deal with your type of car. Plus, they should get positive marks from previous customers.
AMPM offers highly-skilled personnel who've worked with every type of exotic or luxury vehicle there is. Plus, our efficient team will deliver your car door-to-door and can even offer expedited shipping. This means the pick-up time of your vehicle gets a bump up so it arrives at your new home as soon as possible. Plus, as with all cars we ship, we provide both open and enclosed car transport options.
AMPM Auto transport provides exotic auto shipping for:
Sports Car Transport
Racing Car transport
Collector Car Transport
Luxury Car Transport
Classic Auto Transport
Contact AMPM today and one of our friendly agents will start you off on excellent exotic auto shipping.