Truck Transport
AMPM Auto Transport is specialized in any kind of auto transport. We ship any vehicles starting from motorcycles ending with
military equipment
. Truck transport is also part of our special services.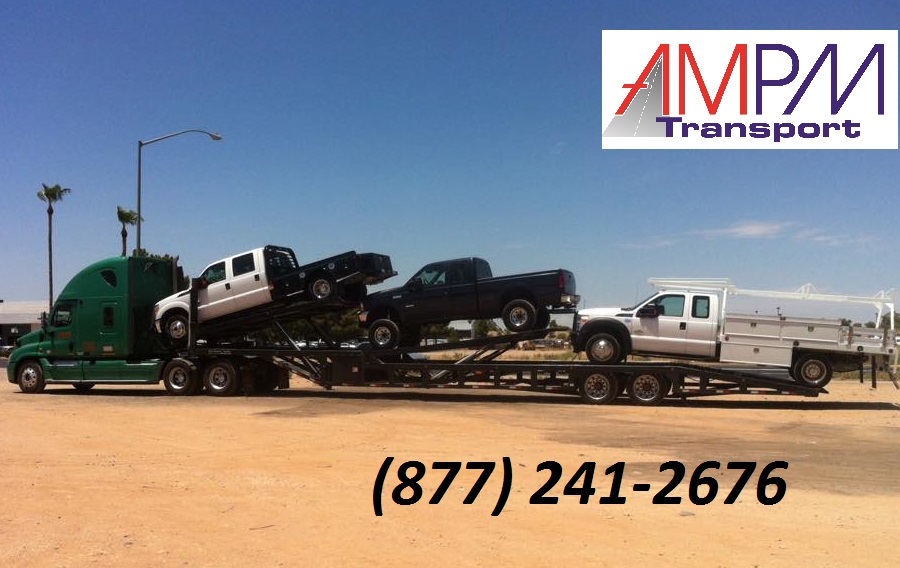 AMPM Auto Transport can help you to transport any kind of trucks no matter the size.
Trucks We Transport
Do you have a box truck, semi-truck, bucket truck, sweeper truck, tractor, garbage truck or an ice cream truck? No problem at all. We are here for it!
Our trailers are designed for any kind of truck transport. When dealing with oversized truck transport AMPM's team uses a special step deck trailer. We also have lowboy trailers for your bigger truck. We know how to handle the transport of various trucks and to choose a proper trailer for each. No matter if your truck is running or non-running, we can still haul it. Just let us know where your truck needs to go and we will take care of its safe shipment.
How We Work
Being high rated transporting company we value your time. We do everything to make your truck transport safe and on time. At AMPM, we have very friendly customer service.
Get an Instant Quote right now
We offer competitive prices in the auto transporting industry. It is easier now than it used to be. You can get your online quote at any time. Even if you are not in front of a computer, you can check it from any device that has an internet connection. AMPM Auto Transport has special programs for all devices. After requesting a quote we will let you know all the shipping details by e-mail or over the phone.
Call us today to learn more about our services!