Salt Lake City Car Transport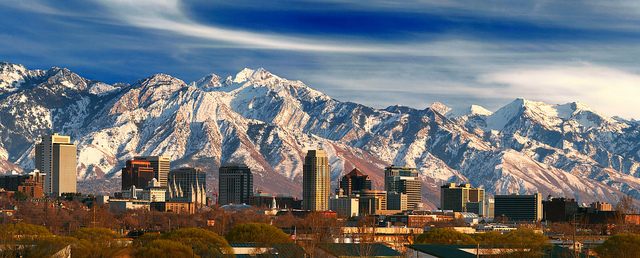 Salt Lake City is a city in Utah. It is often called SLC. Salt Lake City is the capital of the state. It's also the most populated city in Utah. The city attracts many newcomers. The weather here is quite good. The cost of living is low comparing to other areas. This brings new residents to the city. Many people come here from California. It is less crowded. There're also many chances to find a good job.
Around the city, there're suburbs good for families. There are also many sites of Mormon Church. As the city keeps growing, there are some problems with air pollution and crowding. But still, Salt Lake City has a lot to offer. It can be a great choice for many.
AM PM Salt Lake City Car Transport
Planning your relocation to Salt Lake City? Or moving from SLC? Maybe moving your business? AM PM is happy to help you with all your Salt Lake City Auto Shipping needs. We can ship any kind of vehicle to or from Salt Lake City for you. Looking for Trailer Transport? Or maybe need Bus Shipping? At AM PM, we work with vehicles of all shapes and sizes. Our experienced crew of drivers can handle medium to heavy loading and unloading. AM PM delivers door-to-door and nationwide.
Salt Lake City Car Shipping rates depend on several factors. For example, the type and the size of the vehicle, the distance. And of course, the chosen method of Auto Shipping " Open or Enclosed. Our live agents will explain all aspects of Salt Lake City Car Transport and provide you with the best price! We do all we can to make our customers happy with Salt Lake City Auto Transport.
 Some of our AM PM Salt Lake City Car Transport routes
From Los Angeles to Salt Lake City
San Diego to Salt Lake City
From Portland to Salt Lake City
Phoenix to Salt Lake City
From Seattle to Salt Lake City
From Austin to Salt Lake City
And much more!
Call AM PM today to book your Salt Lake City Car Transport with us.