Arlington Auto Transport
AM PM Arlington Auto Transport
Arlington is a city in the state of Texas. It's located in Tarrant County. Arlington is the 7th most populated city in Texas. It is also the biggest city in the country without a public transport system. The summer in Arlington is hot and muggy. Winter is cool and mild. Most of all it rains in May. Tornadoes are common for this area. There are two highways in the city, I-20, and I-30. There's also access to other two highways, US 287 and SH 360. Arlington is served by an airport that's used for general aviation.
A city is a good place for sports and family vacation. It's home to Texas Rangers and Dallas Cowboys. At the stadiums in Arlington, you can feel the real rush of the game. Also, the city is the home to some famous athletes.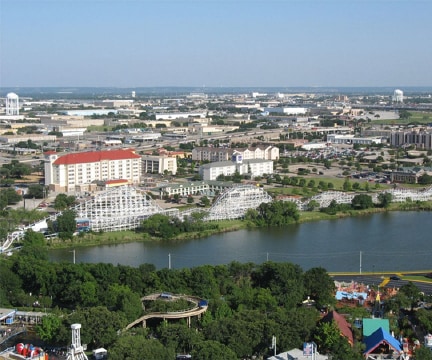 And to have fun with your family, go to Six Flags Over Texas. It's an amusement park full of fun rides. There's so much to see and to do that even a whole day spent there is not enough.
AM PM Arlington Auto Transport
So, there is no public transit in Arlington. This means that if you go there, you will have to take your car with you. For a lot of us, it seems like a nerve-wracking process. But it doesn't have to be!
AM PM is a car shipping company experienced in Arlington Auto Transport. We can ship your car, truck, trailer, motorcycle or any other vehicle to Arlington. With us, Car Transport is really simple. It starts with you calling us and giving the details of your Arlington Auto Transport. Then your vehicle gets picked up at the location you choose. After that, you'll get it dropped off in the desired place. That's it, just like that!
We guarantee the safety of our Arlington Auto Transport. At AMPM we do our best to make Car Shipping easy, affordable and secure for you.
We are looking forward to your call!